Friday mornings at Red Bench Bakery are a lot! A lot of laughter, community, coffee, and fun!
We all enjoy the simple pleasures. A cup of joe, a chocolate almond croissant, and a few of our closest friends to sit down and catch up! The pleasures here are more than simple. The coffee, which I opted for in a Red Bench mug was as perfect as the artisan treats in which I sampled. What really struck me though, was the community aspect, Red Bench Bakery much like Dunn Bros Coffee provides this opportunity to come together as a community and break bread. This chance to get to know our neighbors, business partners and new friends in a historical, beautiful building with the best baked goods around.
Red Bench Bakery is the brain child of Andy Mooney, who crafted his trade making artisan bread and pastries in hotels, restaurants, bakeries, local markets, and patisseries all around Minnesota. The beautiful Red Bench location served as the Chaska Bakery home from 1884 to 2009, so you are truly gifted with a piece of history every time you stop in.
I might be back for lunch because I've heard it's pretty amazing but in the meantime we have 3 more new businesses downtown that I'm planning on checking out. I'm also open to any thoughts or feedback on other downtown Chaska businesses you want to know more about!
Chaska Bakery – Circa 1920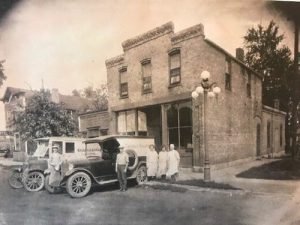 Red Bench Bakery – Circa 2018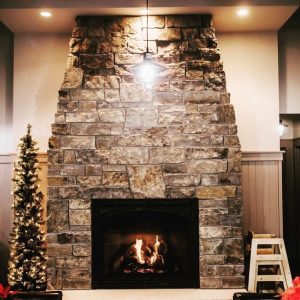 #doitdowntown #downtownchaska #did #redbenchbakery